01 Mar

Honey Bee Removal Fontana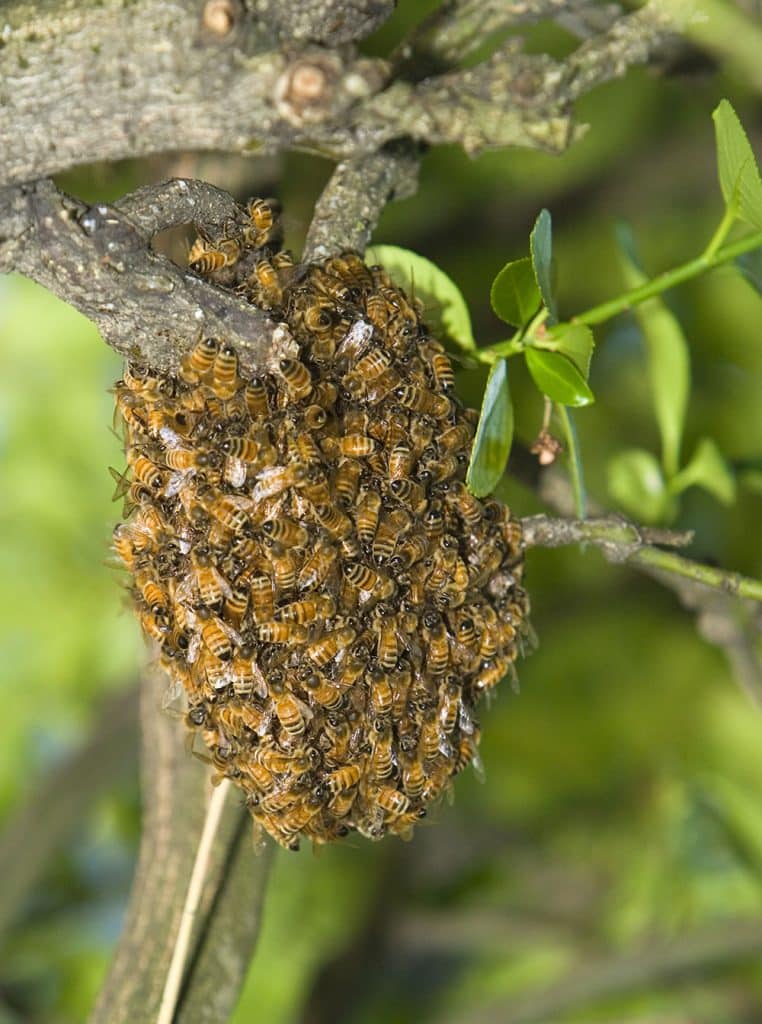 Have you noticed more bees flying about your home than normal? Do you or a family member have an allergy to bees? It may be time to have your Fontana home evaluated for a bee infestation. At Riverside Bee Removal Pros, we can easily assess your home and determine if you have an issue with bees and remove them safely without the use of pesticides. We take the natural approach to bee removal as we know just how important the pollination process is to our local community.
With our professional bee removal services, the bee infestation will be taken care of by having the live bees removed as well as the honey comb and hive. We avoid using poisons and pesticides that can be harmful to the environment as well as harm the bees. We move the live bees to our aviary so that they can continue the pollination process that is important to the local community, the entire state and the nation as a whole.
We provide a number of service options to the Fontana area a surrounding communities. We provide safe live been removal services to be of benefit to your home. Our team works to safely remove bees from your home, relocate the bees and provide any repair service that you may need for the home.
At Riverside Bee Removal Pros, we offering the following services for Fontana and surrounding areas:
Removal of Live Bees
Honey Comb/Bee Hive Removal
Repairs for the home
Bee proofing
Bee transfer (bees removed and taken to our local apiary for continued pollination)
Bee Removal Repair Service
Honey bees can be a problem when found living in the home due to the potential for stinging, especially if an individual in the home has an allergy. The buzzing can be annoying and your home can be significantly damaged due to the honey comb and hive of the bee colony. Serious structural repairs may be needed after we have safely removed the live bees from your Fontana home. Our Riverside Bee Removal Pros are able to help Fontana home owners with any repair needs. Restoration needs are determined by our experts and home repairs completed so your space is restored back to normal.
Fontana Bee Proofing
After the live bees have been removed, home owners want reassurances that the bees will not be coming back. Often times, bees are attracted to a former hive. Our experts at Riverside Bee Removal Pros understand that you do not want bees back in your Fontana home. Once the live bees have been removed, we will take precautions so you will not be affected by bees again. Our bee proofing services include sealing any cracks, crevices, holes or gaps with a special oil-based sealant. This sealant will prevent any bees from being attracted to the former site of the hive.
Live Bee Transfer
The local environment of Fontana is important to our company. We understand the pollination is important so we take great care in safely moving bees to a new location so this process can continue. The state of California is a producer for the food supply of the United States. The state actually provides half of what is needed for the country. Without honeybees in place, the farm industry would suffer. This is why we take great care to remove bees safely without causing harm.
Let our team at Riverside Bee Removal Pros remove any bee infestation you may have in the home. Our experts will work quickly during the removal process, providing any repair needs and bee proofing after for you to life a bee-free life once again!