28 Feb

Moreno Valley Live Bee Removal

Noticing bees in larger numbers around your home? Have you heard buzzing in the walls? Your Moreno Valley home may be in trouble. A bee infestation is not uncommon and can wreak havoc on the home. At Riverside Bee Removal Pros, our live bee removal experts will have your bee problem taken care of in no time. Our team of professionals can provide assistance with removal, repair work and prevention in regards to bees in your home. We use a natural process for bee removal which protects the bees, your home and the environment.

Serving Moreno Valley and the surrounding communities, our experts provide a safe alternative for removing bees from the home. Once we have provided removal service, the bees will be relocated to our apiary where they have the ability to continue the pollination process. Pollination is important to our local community and by not using pesticides or poison, the bees can continue to pollinate locally.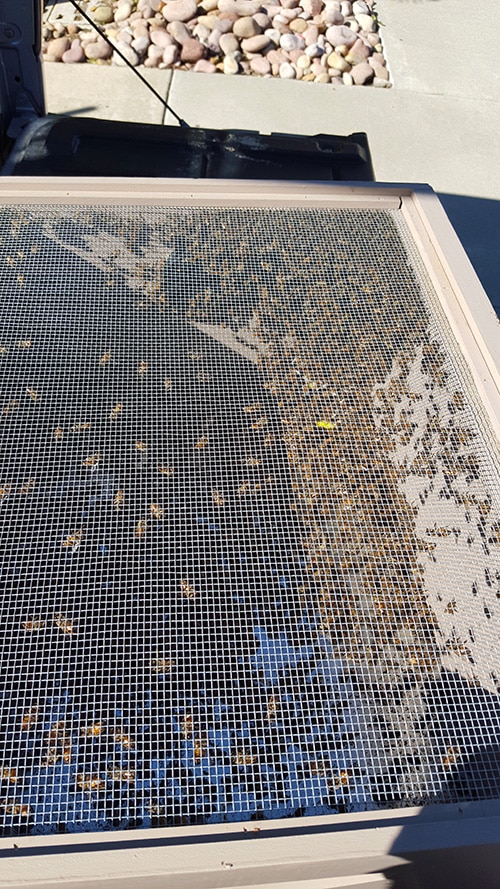 In Moreno Valley and beyond, we can provide the following services:
Live bee removal
Honey comb and bee hive removal
Repairs to the home after bee removal
Bee proofing the home
Bee transfer
Live Bee Removal Repairs Moreno Valley
Honey bees become a nuisance in the home due to their ability to sting as well as making an annoying buzzing sound. Often times, bees will enter the home and create a bee hive in the walls or other hard to reach places. After we have removed the bees from the home, we then can tell what damage has been done. Serious repairs to the structural integrity of the home may be needed. Our team of professionals can assist with the process of repairing your home, start to finish. Moreno Valley home owners will see repairs made and restoration projects completed so that the home back to normal in no time.
Bee Proofing the Home
After Riverside Bee Removal Pros have removed the bees safely and transported them to our apiary, it is time to bee proof your home. Avoiding another infestation is a must. We use a special sealing process to ensure that the bees are not able to enter the home again, especially stopping any attraction to the area where the hive was formally located. Our special oil-based sealant is used on any areas where gaps, crevices, holes or cracks have appeared. This helps to prevent bees from being attracted to your home.
Transfer of Live Bees
Moreno Valley has an environment that must be protected. At Riverside Bee Removal Pros, we understand that pollination is essential for a successful farming industry. In California, we supply half of the nation's food supply so pollination is essential to keep the farming industry in good standing. This is why we avoid using pesticides and move the bees to a new and secure location for continued pollination.
Let our team at Riverside Bee Removal Pros help you with your bee problems. Contact our office today to schedule an appointment for service and be bee-free one again! Our experts in bee removal are only a phone call away.